If you or someone you know is struggling or in crisis, help is available. Call or text 988 or chat 988lifeline.org 2nd Floor Youth Helpline : CALL
888-222-2228
or TEXT
908-280-0235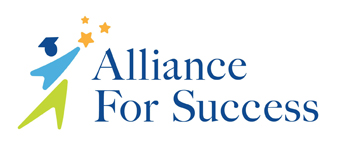 The Alliance for Success Program (ASP) will educate select rising Juniors through a 2 year career and college readiness program. Students who complete the program will gain knowledge and reinforcement of skills required for post secondary employment or education. Red Bank Regional High School and Lunch Break work together to identify and implement programming.
Alliance for Success, is a full year program, beginning the summer of Junior year and concludes June of Senior year. This is a multi year program that educates students on various topics through workshops and hands-on activities. Topics included but are not limited to: goal setting, overcoming obstacles, resume writing, networking, college essays, vocational opportunities and college applications. Summer workshops for the rising junior class will begin July 10th, 2023. Class will run 1 time per week for 6 weeks, hours will be confirmed based on the needs of students in this cohort.
Program delivery during the school year will be held after school hours. During Spring Semester of Senior year, a College Success Webinar course through Brookdale Community College will be offered for college credit during the school day.
Students will be responsible for completing assignments and meeting the expectations outlined in the course syllabus set by instructors. Each student will be assigned a mentor, and have access to the following opportunities: internships, employment, tutoring, SAT Prep classes, and College Essay writing. Upon completion of the Alliance for Success program, students will be eligible to receive up to 5 credits towards graduation under the Option 2 program for Red Bank Regional High School.
In order to participate in this program you must complete the application/permission slip and return to either The Source or the Guidance Office. Photos of signed documents can be emailed to either Ms. Keller skeller@rbrhs.org or Mrs. Blanco mblanco@rbrhs.org